WHO WE ARE
LifeScienceRisk specializes in providing insurance coverage which is designed for the core liability needs of Life Science companies engaged in the discovery, development, manufacturing, distribution, and promotion of products including pharmaceuticals, medical devices, biotechnology, and dietary supplements. Our outstanding suite of coverages are available through specialist retail and wholesale brokers. We offer expertise to retail agents and brokers with clients from innovative start-up ventures to multi-billion-dollar enterprises.
LifeScienceRisk operations three underwriting platforms to cater to the needs of a global industry:
An underwriting office in Chicago to underwrite US domiciled insureds under the LifeScienceRisk trading style.
LifeScienceRisk International (a trading name of RSG Underwriting Managers Europe Ltd) maintains an underwriting presence in London to underwrite non-US and non-EEA located risks.
LifeScienceRisk EEA (a trading name of Ryan Specialty Group Sweden AB) to service insureds and/or their exposures in the European Economic Area.
OUR MISSION
LifeScienceRisk is committed to providing outstanding specialty insurance solutions and quality services designed to protect Life Science industry companies as they research, innovate and develop products and therapeutics to improve patient health around the globe.
We offer insurance products designed for insureds engaged in the development, manufacturing and distribution of products emanating from the following segments (this list is not exhaustive):
Pharmaceuticals
Active Pharmaceutical Ingredients
Vaccines
Biologics
Medical Devices
Dietary Supplements

LifeScienceRisk is a Ryan Specialty Group (RSG) company.
RSG was founded in 2010 by Patrick G. Ryan, the widely respected insurance veteran, founder and former Chairman and CEO of Aon Corporation. Mr. Ryan saw the need in the marketplace for a specialty organization dedicated exclusively to creating sophisticated insurance solutions for risks that demand innovation, proven leadership, outstanding industry expertise and quality services on behalf of brokers, agents and carriers.
Today, RSG is a leading international specialty insurance organization, which offers delegated underwriting expertise in the form of binding authorities, national specialty programs, highly specialized managing general underwriters, wholesale brokerage services, and other services designed specifically for brokers, agents and insurers. Ryan Specialty Group's mission is to provide industry-leading innovative specialty insurance solutions for insurance brokers, agents and carriers.
The underwriting specialty of the company, RSG Underwriting Managers, delivers an independent and entrepreneurial approach to the specialty lines space by providing a unique platform for operational, legal, actuarial and technical support. RSG Underwriting Manager's exceptional resources and back office support allows underwriters to be focused on the risk itself, delivering a superior level of service to brokers, agents and carriers. For more information, please visit www.rsgum.com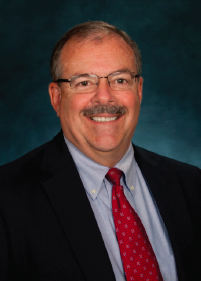 MARK D. WOOD
President & CEO
Mark Wood is President and CEO of LifeScienceRisk. LifeScienceRisk offers appointed brokers a single source for both primary and excess insurance for Life Science firms in the pharmaceutical, medical device and nutritional supplement sectors.
Mark has over 35 years of experience in specialty commercial insurance loss control and underwriting, with an emphasis on the Healthcare and Life Science industries specializing in heavy casualty underwriting including Medical Professional, Medical Product and E&O Liability.
His career includes positions of increasing responsibility at a number of U.S. insurance companies, where he was responsible for Medical Product Liability, related Professional Liability and multi-line Property and Casualty underwriting operations focused on the Life Science industry.
Mark holds an AAS Professional Nursing degree from SUNY Health Sciences, a BA Health Care Administration from Minnesota's Metropolitan State University, an Associate in Risk Management (ARM) Designation and the Chartered Property Casualty Underwriter (CPCU) Designation. Additionally, he attended the Wharton School's Insurance Executive Development Program.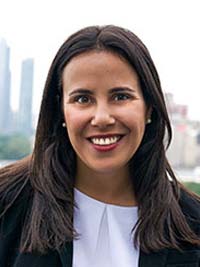 CATHERINE GILL
Chief Underwriting Officer
Catherine Gill joined LifeScienceRisk in October 2012 and is responsible for management of key producer relationships and underwriting a profitable book of Life Science Product Liability business for the facility. She also is the deputy underwriter for the facility and assists in the development of products, guidelines and management of communication with our underwriting relationships. Catherine places an emphasis on customer service, establishing relationships with insurance brokers and securing new business placements.
Prior to joining LifeScienceRisk, Catherine was with CNA Insurance Company for seven years as a dedicated Life Science underwriter. During her tenure, she worked her way through the ranks from Underwriting Trainee in 2005 to her role as Underwriting Consultant when she left in 2012. Catherine has worked with a broad cross section of the industry from start-ups to Fortune 500 firms, including pharmaceutical, biopharmaceutical, device and nutritional supplement companies.
Catherine graduated from New York University in 2005 with a BA in Medical Ethics.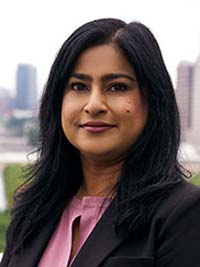 ROOHI KHAN M.D.
Underwriter
Roohi Khan joined Ryan Specialty Group in July 2011 working with the Long Term Care Team of Sapphire Blue. She transitioned to LifeScienceRisk in 2014 with an initial focus on nutritional supplement business. Her role has expanded and now she responsible for underwriting a profitable and diversified book of business encompassing pharmaceutical, medical device and nutritional supplement firms. With her background as a physician, Roohi provides extensive and invaluable knowledge and a remarkable underwriting perspective to the team.
Roohi is a 15 year veteran in the insurance industry. She has enjoyed various underwriting positions with upward mobility and greater responsibilities. Roohi devoted seven years with CNA Insurance Company as an underwriter specializing in Allied Health Care, Long Term Care, Hospital and Miscellaneous Health Care business. In addition, during that time, Roohi gained experience in Alternative Risk Transfer. Prior to joining Ryan Specialty Group, Roohi spent four years with Beazley Group, as a dedicated Long Term Care underwriter.
Roohi earned her M.D. – Doctor of Medicine from Uniremhos Medical School, Santo Domingo, DR.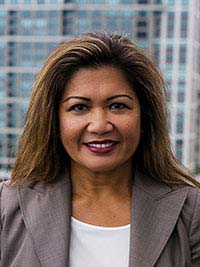 VIVIAN LIMOSNERO
Senior Underwriter
Vivian joined LifeScienceRisk in July 2012, and is responsible for management of key producer relationships and underwriting a profitable book of Life Science Product Liability business for the facility.
Throughout her 24 years in the business, Vivian has enjoyed a diverse career spanning various underwriting positions in specialty Professional Liability, and Medical Product Liability. Prior to joining LifeScienceRisk, Vivian spent 10 years with CNA Insurance Company as an underwriter specializing in meeting the liability insurance needs of Life Science companies. Vivian has worked with a broad cross section of the Life Science industry, but has had a specialized focus on firms producing generic pharmaceuticals and drug delivery technologies.
Vivian graduated from DePaul University with a BS in Business Administration and holds a CLCS certification.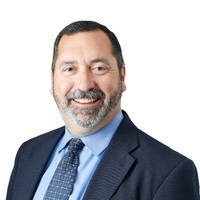 ERIC RUSH
Senior Underwriter
Eric Rush is a Senior Underwriter at LifeScienceRisk. He brings over 25 years of experience in the Commercial P&C Insurance Industry. Since May of 2006, Eric's area of expertise has been focused on the Life Science and Technology industries.
Over the span of Eric's career, he has worked across a vast array of product lines, including Property and Casualty, Workers' Compensation, Products Liability, Clinical Trials and Professional Liability, as well as international coverages. Prior to joining LifeScienceRisk, Eric developed Property and Casualty capabilities within the Life Science vertical at Navigators Management Company with responsibilities across the entire country. Before joining Navigators Management Company, Eric was an Underwriting Consultant at OneBeacon Technology Insurance. Eric started his insurance career at FHP /Great States Insurance Company, where he began as Assistant Underwriter and then was quickly promoted to Underwriter.
Eric holds a Bachelor of Science in Actuarial Science from Ball State University, Muncie, IN, where he also minored in Foundations of Business.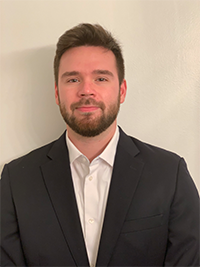 Charlie Mann
Underwriter Trainee
Charlie Mann joined LifeScienceRisk in June 2020. As Underwriter Trainee, Charlie focuses on the nutritional and dietary supplement business. He supports the LifeScienceRisk team and develops relationships with producers, expanding his range of industry skills and knowledge.
Charlie began his career with Ryan Specialty Group in May 2019 as Underwriting Technical Assistant, supporting a collection of business groups which included the LifeScienceRisk team.
A 2019 graduate of Indiana University with a BA in Economics and Political Science, Charlie has obtained his IL insurance license and is currently working on his CPCU designation.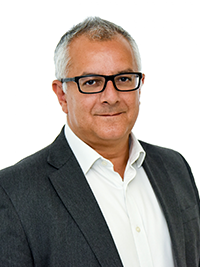 Alex Das
Senior Underwriter
International / EEA
Based in the City of London, Alex Das joined LifeScienceRisk in July 2020 to establish the international arm of the underwriting platform. Recognising the global nature of the Life Science industry, LifeScienceRisk International and LifeScienceRisk EEA are now well positioned to provide primary and excess liability insurance solutions for non-US domiciled participants in the sector.
Alex commenced his casualty insurance underwriting career in 1993, arriving at LifeScienceRisk from QBE Europe, where he was responsible for leading their European Life Science team. Prior to QBE, Alex spent 12 years at Newline Syndicate and was with Gerling Konzern before that. Alex has extensive experience writing liability programmes for a wide variety of companies, from start-ups to major global innovators, across territories spanning Europe and Asia.