WHO WE ARE
LifeScienceRisk specializes in core liability consisting of Product Liability, Errors and Omissions Liability and General Liability for Life Science companies engaged in the discovery, development, manufacturing, distribution and promotion of products including pharmaceuticals, medical devices, biotechnology, dietary supplements as well as compounds and devices in human clinical trials. We offer a comprehensive suite of coverages which are distributed by specialist retail and wholesale brokers who value a facility that both understands their clients' needs and strives to provide meaningful and stable financial protection. We offer expertise to firms from innovative start-up ventures to large sophisticated companies with worldwide operations. Leading the LifeScienceRisk operation is Mark D. Wood, a prominent figure in the Life Science insurance community, with over 35 years of experience in specialty commercial insurance, loss control and underwriting in the Healthcare and Life Science segments.
OUR MISSION
LifeScienceRisk is committed to providing outstanding specialty insurance solutions and quality services to protect and partner with Life Science industry companies as they research, innovate and develop products, treatments and cures to improve the human condition around the globe.

PHARMACEUTICALS
Brand Pharmaceuticals
Firms that innovate and manufacture prescription drugs with the authorization of the FDA under the New Drug Application (NDA) process.
Generic Pharmaceuticals
Firms that produce bioequivalent replications of brand-name drugs in terms of dosage, safety, strength, route of administration, quality, performance and intended use with the authorization of the FDA under the Abbreviated New Drug Application (ANDA) process.

ACTIVE PHARMACEUTICAL INGREDIENTS
Substances used in the manufacturing of final drug products that provide a direct therapeutic effect in the management, treatment or prevention of disease.

COMPOUNDING OPERATIONS
The combining of drugs for specific patients with needs that can't be met by commercially available medicines.

MEDICAL DEVICES
Appliances intended for use in the diagnosis, cure, mitigation, treatment or prevention of disease or other conditions with the authorization of the FDA under the Investigational Device Exemption (IDE) or premarket notification (510k) process. Medical devices range from non-invasive to implantable products.

DRUG DISCOVERY & DEVELOPMENT
The process by which new candidate medications are discovered and studied prior to human testing.

BIOLOGICS
Medicinal preparations made from living organisms that govern the rhythmic occurrence of certain biochemical, physiologic, and behavioral phenomena of the human genome with the authorization of the FDA under the Biologics License Application (BLA).

VACCINES
Substances prepared from the causative agent of a disease or a synthetic substitute that are used to stimulate the production of antibodies and provide immunity against one or several diseases with the authorization of the FDA under the BLA.

DIETARY SUPPLEMENTS
Includes vitamins, minerals, herbs, meal supplements, sports nutrition products, natural food supplements, and other related products used to boost the nutritional content of the diet. The FDA regulates the dietary supplement industry under the 1994 Dietary Supplement Health and Education Act and the New Dietary Ingredient (NDI) notification process. Dietary Supplements are also impacted by California Proposition 65 (The Safe Drinking Water and Toxic Enforcement Act, which enforces Dietary and Herbal companies to provide "clear and reasonable warning" on their labels). LSR offers standalone coverage for Proposition 65 exposure as well as sublimit coverage within our product liability policy.

HUMAN CLINICAL TRIALS
Research studies with human volunteer participants to evaluate one or more health-related interventions to determine efficacy of a novel compound or device. Human Clinical Trials are overseen by the FDA Center for Drug Evaluation and Research through the review and approval of the study protocols and informed consent documents.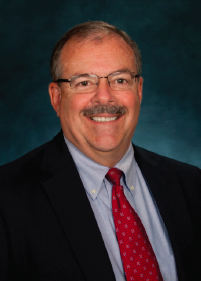 MARK D. WOOD
President & CEO
Mark Wood is President and CEO of LifeScienceRisk. LifeScienceRisk offers appointed brokers a single source for both primary and excess insurance for Life Science firms in the pharmaceutical, medical device and nutritional supplement sectors.
Mark has over 35 years of experience in specialty commercial insurance loss control and underwriting, with an emphasis on the Healthcare and Life Science industries specializing in heavy casualty underwriting including Medical Professional, Medical Product and E&O Liability.
His career includes positions of increasing responsibility at a number of U.S. insurance companies, where he was responsible for Medical Product Liability, related Professional Liability and multi-line Property and Casualty underwriting operations focused on the Life Science industry.
Mark holds an AAS Professional Nursing degree from SUNY Health Sciences, a BA Health Care Administration from Minnesota's Metropolitan State University, an Associate in Risk Management (ARM) Designation and the Chartered Property Casualty Underwriter (CPCU) Designation. Additionally, he attended the Wharton School's Insurance Executive Development Program.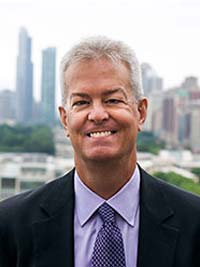 MICHAEL GAROFALO
Product Development Director
Michael Garofalo is the newest member of LifeScienceRisk. He joined as the Product Development Manager. Mike has over 35 years of experience in Casualty and Professional Liability as a retail and wholesale broker as well as an underwriter. The past 25 years have been focused within the Life Science arena forging an expertise on development of strategic client facing brokerage solutions and structuring specified creative and complex insurance placements built on that strategic alliance.
Mike has been an underwriter at LW Biegler, a Crum & Forester Company, as well as a regional underwriting manager at AIG. He then became a broker as VP at AJ Renner & Associates, a boutique wholesale broker; then moved to Aon Corp., as Director in the Life Science Practice Group; and then became SVP for the Life Science Practice at the wholesale firm RT Specialty.
Mike has a BA and MBA from Benedictine University in Lisle, IL. Mike has been a past member of the Illinois Surplus Line Association as well as a past member of the Medmarc and Berkley Life Science Broker Advisory Councils. Finally, Mike wrote and hosted the WRIN-TV Life Science D&O / Product Liability series.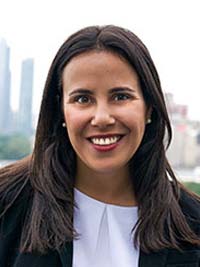 CATHERINE GILL
Underwriting Director
Catherine Gill joined LifeScienceRisk in October 2012 and is responsible for management of key producer relationships and underwriting a profitable book of Life Science Product Liability business for the facility. She also is the deputy underwriter for the facility and assists in the development of products, guidelines and management of our relationships with our underwriting partners. Catherine places an emphasis on customer service, establishing relationships with insurance brokers and securing new business placements.
Prior to joining LifeScienceRisk, Catherine was with CNA Insurance Company for seven years as a dedicated Life Science underwriter. During her tenure, she worked her way through the ranks from Underwriting Trainee in 2005 to her role as Underwriting Consultant when she left in 2012. Catherine has worked with a broad cross section of the industry from start-ups to Fortune 500 firms, including pharmaceutical, biopharmaceutical, device and nutritional supplement companies.
Catherine graduated from New York University in 2005 with a BA in Medical Ethics.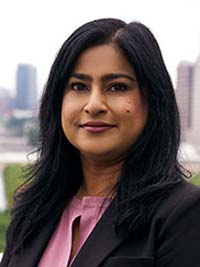 ROOHI KHAN M.D.
Underwriter
Roohi Khan joined Ryan Specialty Group in July 2011 working with the Long Term Care Team of Sapphire Blue. She transitioned to LifeScienceRisk in 2014 with an initial focus on nutritional supplement business. Her role has expanded and she responsible for underwriting a profitable and diversified book of business encompassing pharmaceutical, medical device and nutritional supplement firms. With her background as a physician, Roohi provides extensive and invaluable knowledge and a remarkable underwriting perspective to the team.
Roohi is a 15 year veteran in the insurance industry. She has enjoyed various underwriting positions with upward mobility and greater responsibilities. Roohi devoted seven years with CNA Insurance Company as an underwriter specializing in Allied Health Care, Long Term Care, Hospital and Miscellaneous Health Care business. In addition, during that time, Roohi gained experience in Alternative Risk Transfer. Prior to joining Ryan Specialty Group, Roohi spent four years with Beazley Group, as a dedicated Long Term Care underwriter.
Roohi earned her M.D. – Doctor of Medicine from Uniremhos Medical School, Santo Domingo, DR.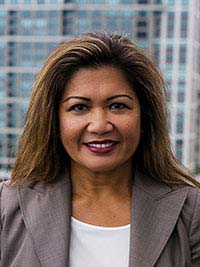 VIVIAN LIMOSNERO
Senior Underwriter
Vivian joined LifeScienceRisk in July 2012, and is responsible for management of key producer relationships and underwriting a profitable book of Life Science Product Liability business for the facility.
Throughout her 24 years in the business, Vivian has enjoyed a diverse career spanning various underwriting positions in specialty Professional Liability, and Medical Product Liability. Prior to joining LifeScienceRisk, Vivian spent 10 years with CNA Insurance Company as an underwriter specializing in meeting the liability insurance needs of Life Science companies. Vivian has worked with a broad cross section of the Life Science industry, but has had a specialized focus on firms producing generic pharmaceuticals and drug delivery technologies.
Vivian graduated from DePaul University with a BS in Business Administration and holds a CLCS certification.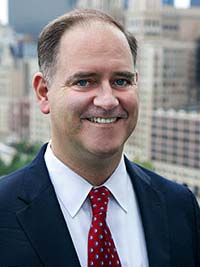 THOMAS G. MCNALLY
Senior Underwriter
Thomas McNally joined Sapphire Blue in August of 2012 and moved into the LifeScienceRisk team in February of 2014. He is responsible for management and underwriting of the Nutra program.
Tom's insurance career spans over 20 years beginning as a broker with Johnson and Higgins (now Marsh), and for the past 16 years as a specialty underwriter focused on Medical Product Liability and Allied Healthcare business with Markel and with Beazley prior to joining Sapphire Blue and LSR.
Tom is a graduate of the College of the Holy Cross.

LifeScienceRisk is a Ryan Specialty Group (RSG) company. RSG is an international specialty insurance organization that provides underwriting management, wholesale brokerage and other specialty insurance services to brokers, agents and insurance carriers.
RSG was founded in 2010 by Patrick G. Ryan, the highly respected insurance veteran, founder and former Chairman and CEO of Aon Corporation. Mr. Ryan saw a need in the marketplace for a specialty organization dedicated exclusively to creating sophisticated insurance solutions for risks that demand innovation, proven leadership, outstanding industry expertise and quality services on behalf of brokers, agents and carriers.
The underwriting division of the company, RSG Underwriting Managers (RSGUM), delivers an independent and entrepreneurial approach to the specialty lines space by providing a unique platform for operational, legal, actuarial and technical support. RSGUM's exceptional resources and back-office partnership allows underwriters to be focused on the risk itself, delivering a superior level of service to brokers, agents and carriers.
For more information, visit www.rsgum.com.