By Alex Findlay, Marketing Associate
LifeScienceRisk (LSR) is a managing general underwriter (MGU) within Ryan Specialty Group (RSG) and a member company of RSG Underwriting Mana­gers (RSGUM).
As its name projects, LifeScienceRisk's expertise is in the Life Sciences, which includes pharmaceuticals, dietary & herbal supplements, medical devices, biologics, and clinical trials. LSR distinguishes itself by being one of the few companies in the space that focuses entirely on providing insurance products for the Life Science industry. LSR handles risk from small startups to global companies.
I sat down with Mark Wood, President & CEO, LSR, Michael Garofalo, Product Development Director, LSR, and Tom McNally, Senior Underwriter, LSR, to discuss their proprietary Prop 65 coverage offered to the Dietary & Herbal Supplement industry.
History of Proposition 65
Proposition 65, which became the Safe Drinking Water and Toxic Enforcement Act of 1986, is legislation that was enacted to address the growing concerns about toxic chemical exposure. Prop 65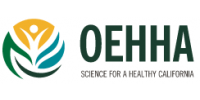 requires the State of California to publish a list of chemicals that have the potential to cause cancer or reproductive harm if consumed on a daily basis. Prop 65 also requires businesses that sell consumable products in California to disclose the presence of any of the 900+ chemicals on the list by providing a "clear and reasonable warning." Chemicals on this list are both natural and synthetic and include additives and ingredients in common household products and food and byproducts of chemical processes, such as motor vehicle exhaust. Businesses have 12 months to provide proper warning once a chemical is listed, for example, by labeling a consumer product or posting a sign at a gas station. The Office of Environmental Health Hazard Assessment (OEHHA), which is part of the California Environmental Protection Agency (Cal/EPA), administers the Prop 65 program.[i]
Dietary & herbal supplements are considered food, and like other food products, they must be approved by the U.S. Food and Drug Administration (FDA), specifically, the Office of Dietary Supplement Programs (ODSP). In late 2015, the FDA's previous division that oversaw the Dietary Supplement industry was upgraded to its current status as ODSP.[ii] The industry is regulated by the Dietary Supplement Health and Education Act of 1994 ("DSHEA"), which gives the FDA authority to inspect and oversee the Dietary Supplement world for current Good Manufacturing Practices (cGMPs) under 21 CFR Part 111.[iii]
The State of California looks at labels and tests products and then issues a Notice of Violation if the company fails to provide a warning label. The California Attorney General's office enforces Prop 65, but an individual citizen acting in the public interest can also bring up a Prop 65 Notice of Violation. According to OEHHA, "lawsuits have been filed by the Attorney General's office, district attorneys, consumer advocacy groups, private citizens and law firms" and "penalties for violation notices can be as high as $2,500 per violation per day."[iv]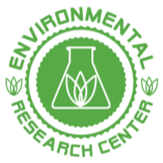 Monitoring of the Dietary & Herbal Supplement industry in regard to Proposition 65 compliance is mainly conducted by two not-for-profit advocacy groups in California: the Environmental Research Center (ERC) and As You Sow. "These are the two major advocacy groups in the State of California that monitor Prop 65 regulations against Dietary &
Herbal supplement companies, and since 2011, Notices of Violation and the resulting civil as you sowpenalties have grown each year," says Tom McNally, Senior Underwriter at LSR. According to LSR's research, civil penalties and settlements from Notice of Violations totaled just under $6 million in 2016. "Prop 65 is a tangible risk and exposure, and there is a real potential that companies can be hit with a Prop 65 violation," adds Tom.
Development of Prop 65 Coverage
In developing the product, LSR's relationships with the Dietary & Herbal Supplement trade associations have been crucial. Mike Garofalo, Product Development Director, LSR, became increasingly involved with the trade associations that represent the Dietary & Herbal Supplement industry and learned that one of the main risk issues facing these trade associations was Prop 65. He polled 4 or 5 trade associations with the thought of creating a risk transfer product for Prop 65. The poll asked the trade associations to identify the key chemical elements that LSR's proprietary Prop 65 should cover. The six that came back were lead, cadmium, arsenic, mercury, and dioxins and/or PCB's in fish oils. Unsurprisingly, lead was responsible for roughly 90% of Prop 65 violations, as it commonly exists in the soil, and dietary and herbal supplements are made from plants and other foliage that consume lead from the ground.
Proposition 65 Coverage
As a result of their extensive research, LSR introduced the first of its kind Proposition 65 insurance in April 2017, providing coverage for all portions of a notice of violation, including civil penalty, settlement in lieu of civil penalty, and lifescienceriskattorney cost for both the advocacy group and the company that receives a Notice of Violation. "The biggest liability with Prop 65 is the legal 
expense," says Tom McNally. Prop 65 is offered to manufacturers, contract manufacturers, distributors and formulators, and provides specified chemical coverage for the six chemical elements identified by the Dietary and Herbal Supplement trade organizations. In Fall of 2017, LSR added 5 new chemicals to its Prop 65 coverage list and expanded coverage for the tea industry.
"Prop 65 meets a very specific need and gives us the ability to make a difference for our policyholders," says LSR President & CEO Mark Wood. "It's a win-win and a product that allows us to solve a need for the insured while differentiating ourselves from the competition." Mike Garofalo adds, "Clients want options, and Prop 65 gives clients options by offering a separate policy as a standalone insurance product."
Prop 65 insurance can be bundled with LSR's Core Liability coverages offered to the Dietary & Herbal Supplement industry, including Product Liability, General Liability, and Cyber Liability. When a company combines these products, it receives an economy of scale of pricing, better structured deals and programs, and the outstanding coverage of exceptional policies. "We sell our insurance expertise, our breath of coverage, and our relationships with the Dietary & Herbal Supplement trade associations. We offer our years of understanding the space, experience working with all types of companies in the Dietary & Herbal Supplement industry, and LSR's first rate services, such as the ability to offer referral to defense law firms," says Mike. "With LSR, you don't just get a policy, you receive education, risk management resources, and the expertise of the talented individuals at LSR."
Dietary's Achilles Heel
"By definition, there are bad actors in every industry. Renegade companies can cut corners, spike products, and bring products to market without rigorous testing. This is a long-standing Achilles heel of the Dietary & Herbal Supplement industry that over the last 3 to 4 years has greatly improved," says Mike Garofalo. Since 2015, the industry has seen more oversight by state attorney generals as well as the FDA, and good actors in the industry have been trying to raise the bar by setting standards of practice (SOPs) and procedures, so the rest of the industry will follow suit. Prior to that, a minority of businesses in California were not testing and/or warning for the chemicals on the Prop 65 list.
Getting bad actors out of the industry is very important. "This was very difficult to do 10-12 years ago," says Mike. "It is done by raising the bar, not cutting corners, conducting solid risk management, having a strong mission statement that includes acknowledgment of needing SOPs, and utilizing contracts instead of purchase orders (POs)."
Companies traditionally may cut corners and neglect to include the appropriate warning label because Prop 65 regulations have increased the costs of doing business. The California advocacy groups will come after a company that fails to provide a warning label or provide the correct warning. "Several companies have received Notice of Violation letters multiple times," says Mike.
While FDA regulation is crucial, Mike notes that there are a small number of excellent third-party certification companies that audit the SOPs, procedures and all aspects of current Good Manufacturing Practices (cGMPs) with the company's production facility. If a company uses a third party certifier, such as the U.S. Pharmacopeial Convention (USP) or NSF International, "we here at LSR look favorably upon this," says Mike.
Relationships are Key
"LSR is highly specialized," explains Mark Wood. The MGU receives its business from appointed producers who understand the Life Science industry and interface with the client either directly or through the retail broker. Along with the producer, LSR gets to know the company and its missions and culture, "which gives you a huge indication of how they're going to conduct business and what potential risks they will have," says Mike Garofalo. Most importantly, LSR works with producers that are looking to help strategize and put LSR in a winning position. "Relationships are key," says Mike. "We only deal with brokers that specialize in the Life Science space, brokers that possess the technical expertise that brings value add to what we do," adds Mark.
LSR asks about FDA approval, third-party certifications, product warning labels, contracts with the company's supply chain and customers, the company's mission and culture, and its compliance and regulatory policies. LSR will definitely attempt to gather information about a company through its website, particularly in regard to compliance. "LSR will do its due diligence with the companies we want to work with," says Mike.
"In today's world, it's all about being compliant, understanding supply chain, and not cutting corners," says Mike. "With our Prop 65 coverage, LSR adds a creative coverage niche to its core products and coverages, filling a need and providing a complete risk solution for the Dietary & Herbal Supplement industry. We at LSR strive to be creative, customize our coverages, and listen to and strategize with our customers to the best of our abilities, so that we can provide the best risk solutions for that customer."
[i] www.oehha.ca.gov/proposition-65/general-info/proposition-65-plain-language
[ii] www.fda.gov/food/newsevents/constituentupdates/ucm478303.htm
[iii] www.fda.gov/Food/DietarySupplements/
[iv] www.oehha.ca.gov/proposition-65/general-info/proposition-65-plain-language